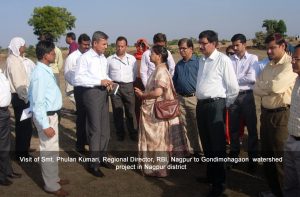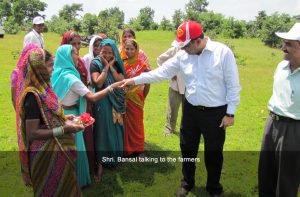 I. NABARD Supported Projects
II. Project Supported by Central and State Government Departments and Banks & CSR
MAJOR ACTIVITIES UNDERTAKEN BY THE TRUST DURING THE YEAR:
II. Project Supported by Central and State Government Departments and Banks & CSR

Care Today Fund, the Corporate Social Responsibility initiative of the India Today Group, had started the "Clean Toilet Fund' and created a dedicated account to deposit the donation. With World Toilet Organization (WTO) as its knowledge partner, Care Today had associated with Nageshwara Charitable Trust, to construct 500 toilets in 2015-2017.
Care Today had supported the Trust with Rs. 67.75 Lacs for the construction of 500 toilets in 10 villages of Paoni Gram panchayat in Ramtek block of Nagpur district. Ramtek block is a tribal dominated, backward tehsil of Nagpur district. Care Today Fund has supported grant for construction of toilets for 500 families in 10 villages. NCT, with the help of rural entrepreneurs constructed 500 toilets during project duration. With this support, all 989 households of 10 villages of Paoni Gram panchayat have become open defecation free.