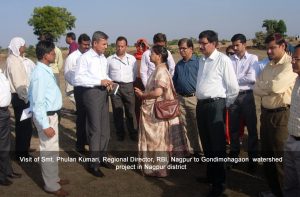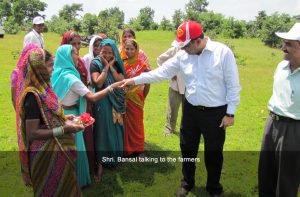 President: Shri Anand Shripad Ghule:
Age: 56 years. Shri. Anand Shripad Ghule is a science graduate and has been working for the society for over 30 years. Shri. Ghule an astrologer by profession and a committed social worker has dedicated himself to the service of the poor. He takes keen interest in the Trust's activities and provides valuable guidance for the better implementation of all the projects undertaken by the Trust.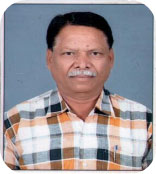 Vice President: Shri Sudhakar Shrawan Rakhade :
Age: 62 years Shri Sudhakar Shrawan Rakhade is one of the founder Trustees of the Trust, is a civil engineer and builder by profession. He is actively involved in all Civil and Engineering related project of the Trust. He has contributed immensely in sanitation project implemented by the Trust during 2008-2015 and also instrumental in managing construction of Training centres, Honey Processing Centre and LIFE centre of Tamia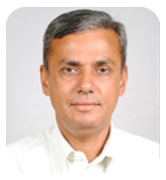 Secretary: Shri H M B Murthy
Age: 59 years. A founder Trustee and the Secretary of the Trust is basically a science graduate and also a qualified Footwear & leather goods Technologist. He began his career in Footwear manufacturing industry and worked for 9 years in this line. Due to his interest in social field as well as rural back ground, he initiated the formation of this social organization. Since inception of the Trust Mr. Murthy is actively involved in developing NCT as a professional organization. Under his leadership, NCT has bagged many awards and implemented several unique projects, and developed many tools and concepts which have benefitted thousands of households, particularly the women folk in inaccessible, rural areas of Vidarbha, Madhya Pradesh and Chhattisgarh
Trustee: Shri Prakash Natthuji Kathale:
Age 70 years. A journalist by profession, he has served the society for over 40years. Shri. Kathale has bagged various awards such as Ma. Ba Gandhi Patrakarita Puraskar, state level Darpan award, All India Journalist association award for Maharashtra state, All journalist and friend circle award, Shodha Patrikarita Puraskar etc. Mr. Kathale, being born and brought up in rural background, has contributed to the Trust with his vast experience.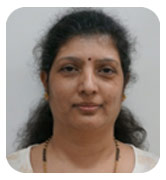 Trustee: Mrs.Jyoti Balachandra Murthy
Age: 55 years. A founder member and a commerce graduate with specialization in accounting, Mrs. Murthy also holds a diploma in Export Marketing Management. She is involved in developing a proper accounting system and auditing of the Trust accounts. She also lends a helping hand to Mr. Murthy in day to day administration.