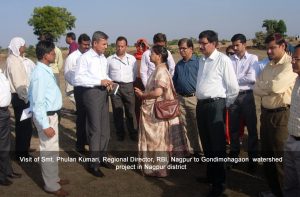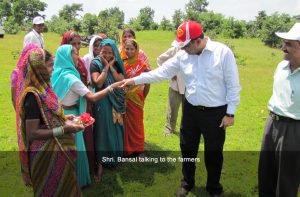 MAJOR ACTIVITIES UNDERTAKEN BY THE TRUST DURING THE YEAR:
I. NABARD Supported Projects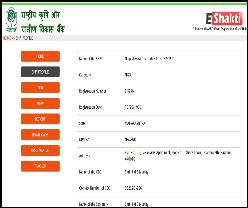 E-Shakti or Digitization of SHGs is an initiative of Micro Credit and Innovations Department of NABARD. It is a project under which, the social and financial data of the Self Help Groups and their members in the selected districts are digitized. Digitisation brings all the SHGs on to the technology platform and into the fold of Financial Inclusion, thereby helping them access wider range of financial services. This helps bankers in client appraisal and credit dispensation.NCT, proudly took part in NABARD's this prestigious initiative, step for digitization of SHGs i.e. "E-Shakti". E-Shakti, that gives new definition to SHG movement is an opportunity for all the stakeholders like- SHG itself, its members, Bankers, PIAs, Resource agencies and Finally NABARD. The mobile App enabled bilingual (English and Hindi) system is easy to handle that with a little training a villager or a SHG women can operate it. Even a loan application can easily be generated through the app and will directly go to the concerned bank. The system itself grade the SHG and generate balance sheet and give glimpses of every detail (Panch Sutra) about that particular SHG and hence saves the time of a banker.NCT has digitized 1700 SHGs in Chhindwara district of Madhya Pradesh and 400 SHGs in Nagpur district of Maharashtra state. All the SHGs are women SHGs with an average strength of 12 women a group.