Promotion of Self-Help Groups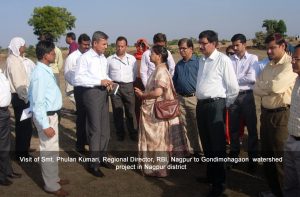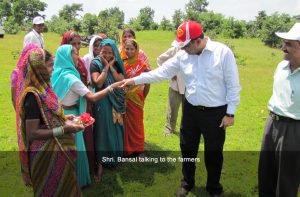 MAJOR ACTIVITIES UNDERTAKEN BY THE TRUST DURING THE YEAR:
I. NABARD Supported Projects
5. Promotion of Self-Help Groups:
NCT is implementing an ambitious 5000 SHG-Bank linkage program for NABARD. During the year various types of trainings have been imparted for all these SHGs. Apart from this, NCT is also implementing two SHG promotion and credit linkage programmes at (1) Women-SHG programme at LWE affected Seoni district and (2) Betul districts of Madhya Pradesh. As the bankers were little reluctant to finance SHGs and due to demand from SHGs, NCT has started providing small loans to these SHGs from its Micro Finance portfolio. This has helped the SHGs in generation of additional income, motivated them to continue the SHG concept and also motivated other non-SHG members in the villages to form new SHGs for their overall development. Hence, the Trust has decided to support these new SHGs wherever it is possible and link them to the local banks whenever they are ready to do so.
Apart from these on-going programmes, The Trust has promoted over 10000 SHGs in 4 districts of Maharashtra and 3 districts of Madhya Pradesh. These SHGs have been formed since 2001. NCT has promoted federations of these SHGs to provide sustainability and supported their Community Managed Resource Centres (CMRCs). The Trust is providing handholding to all SHGs promoted during last 10 years.
The details of on-going SHG-Bank linkage programmes as on 31/03/2018 is as under: