Microfinance Activity supported by State Bank of India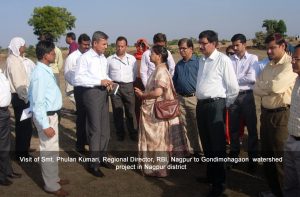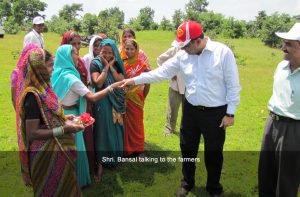 MAJOR ACTIVITIES UNDERTAKEN BY THE TRUST DURING THE YEAR:
II. Project Supported by Central and State Government Departments and Banks & CSR
5. Microfinance Activity supported by State Bank of India
NCT is promoting SHGs since 2001 and has promoted over 10000 SHGs. All these SHGs have been linked with local banks. However, it is observed that the local banks are not fulfilling the requirement of these women SHGs to start their own income generation activities. NCT has tried its best to convince the bankers. But the response from the banks is not encouraging.
NCT is a strong believer of SHG movement started by NABARD. It is a known fact that an empowered woman can change the future of a rural family, provided she gets easy access to low cost fund for starting an income generation activities. But this is not happening everywhere. The SHGs promoted by NCT in early years have savings of up to a Lakh or Rs. 1.50 Lakh. Banks have lent a meager Rs. 10000 or Rs. 25000 (In most cases). NCT has promoted SHG federations. There was a constant demand from SHGs for more loans. Until 2009, NCT was not interested in financial lending activity. However, NCT felt that, these poor rural SHG members require funding for their betterment and also to keep the SHG concept alive, NCT started MF activities as a "Social MFI". SBI was kind enough to fund NCT with Rs. 120.00 lakh Cash Credit limit for on lending to SHG members to start income generation activity. The Trust is grateful to the Hon. Additional Charity Commissioner, Nagpur division, Nagpur for granting permission for availing MF loan from SBI. NCT is lending to the SHG members at a reasonable rate of interest. The repayment from the SHGs is 100% (Actual) as all these SHGs have been promoted by the Trust and are known to it since about 10 years. As on date NCT has supported over 6000 members for starting their own income generation activities. The most significant aspect of this programme is that 100% members have repaid their loan in time. Over 50% of them have availed the 2nd loan and have started bigger business such as flour mills, grocery shops, Dall Mill etc. In a period of about 20 months the loan has been rotated nearly 3 times.