Vegetable Cluster Development for Syngenta Foundation India (SFI)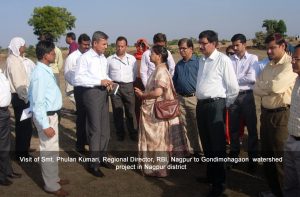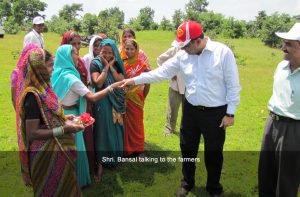 MAJOR ACTIVITIES UNDERTAKEN BY THE TRUST DURING THE YEAR:
II. Project Supported by Central and State Government Departments and Banks & CSR
7. Vegetable Cluster Development for Syngenta Foundation India (SFI)
Syngenta Foundation India had approached NCT to implement its ambitious vegetable cultivation programme through small and marginal farmers in 2014-15. NCT had selected Swabhiman project area (Ashti block of Wardha district) for implementing this project. With the support from SFI, NCT had established 26 vegetable model plots with small and marginal farmers. The response from the farmers was very good. Excellent yield was demonstrated in all 26 model plots. Farmers had earned a net income ranging from Rs.60000/- to Rs. 1.20 lakhs in half acre of land. This had motivated over 300 farmers for coming together in 7 villages to form a cluster of vegetable growers during the project period. The marketing of vegetable was done collectively, saving huge amount to the farmers.
Apart from this SFI had supported for training and exposure of farmers, production of vermin compost and vermi wash, supported for field level workers, computer hardware etc. Senior officials like Dr. Partha R Dasgupta, principal Advisor, Agronomy, Shri. B T Sheshadri, Director, SFI, M W Allurwar, Ravindra kumar Katre had visited the project villages several times and guided the farmers and project implementation team.