Augmenting Lead Crop Project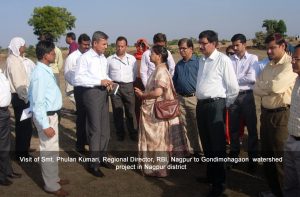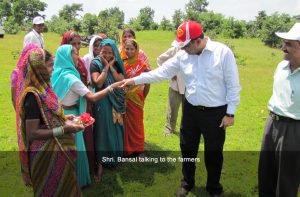 MAJOR ACTIVITIES UNDERTAKEN BY THE TRUST DURING THE YEAR:
I. NABARD Supported Projects
12. Augmenting Lead Crop Project
NCT had implemented a pilot project for NABARD in 9 villages in Sausar block of Chhindwara district. This project was aimed at augmenting the lead crops (cotton, Maize, Ground nut, Soya, Wheat and Pigeon-pie) to at least 30% over a period of 3 years. This has done through soil analysis and proper usage of fertilizers, introduction of new, adaptable technology, introduction of water management and conservation technologies such as drip and sprinklers, motivating the farmers for production of seed, vegetable cultivation, dairy development, collective purchase of inputs, sale of farm produces collectively etc.
The project has supported over 650 farmers in analysis of their farm soil with the help of district Soil testing laboratory, soil health card had been issued to all the farmer, conducted basic survey of households for preparing a data base, 40 model plots were established for demonstrating the high yield using proper package of practice for Cotton, Soya, Groundnut and Maize. Farmers' clubs were promoted in all villages and a project level committee known as 'Jai Kisan Utpadak Samiti' was promoted. This Samiti was involved in implementation and monitoring of the project.