SHG Financing Programme by Bank of Maharashtra (BOM):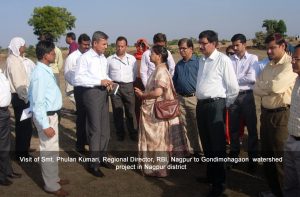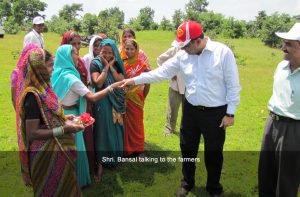 MAJOR ACTIVITIES UNDERTAKEN BY THE TRUST DURING THE YEAR:
II. Project Supported by Central and State Government Departments and Banks & CSR
2. SHG Financing Programme by Bank of Maharashtra (BOM)
NABARD is promoting Self Help Groups (SHGs) since 25 years and over 80 lacs SHGs have been formed in all over India. The major objective of formation & promotion of SHGs was to make available the finance/loan to the SHG so that SHGs could take up the income generation activities at large for development and empowerment of women. Even after 25 years of existence of SHG, bankers are still little reluctant to finance SHGs.
NCT has promoted over 10000 SHGs in three states of central India and out of them 4000 SHG has been formed/ promoted in Nagpur district only. These 4000 SHGs are 12-15 years old and have savings up to 2 lacs and eligible to get loan up to 5 lacs as per RBI norms. Two years ago, Bank of Maharashtra has approached NCT and showed interest in providing loans to NCT promoted/nurtured, mature SHGs in Nagpur district through linkage support from NCT. Now Bank of Maharashtra has been providing small loans to NCT promoted SHGs for taking up income generation activities in Ramtek & Mauda block of Nagpur district. NCT is playing key role in linking these SHGs to the BOM and in collection of EMIs. The activity is doing extremely well and as on 31/03/2018, 224 SHGs of two blocks were supported with a cumulative loan disbursement of Rs. 405.61 Lacs. Each SHG has been supported with the loan of around Rs. 2 lacs. All the SHGs are repaying loan installment regularly (100% repayment). Last year, Shri. G.R. Chintala, CGM of NABARD-Mumbai has also visited Mauda block and appreciated this joint initiate of NCT & BOM. This loan has helped SHGs members in generating additional income which has made a positive impact on their living standard. There is a great enthusiasm in all SHGs as they are getting loan easily and have been empowered.