Awareness Generation Programmes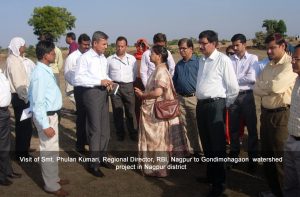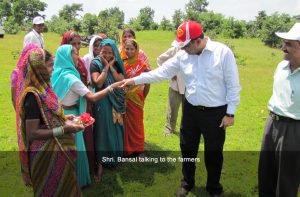 MAJOR ACTIVITIES UNDERTAKEN BY THE TRUST DURING THE YEAR:
I. NABARD Supported Projects
13. Awareness Generation Programmes
a) Financial Literacy Campaign (FLC) for Financial Inclusion: – The importance of Financial Education is continuously increasing in day to day life of rural population. Government of India is keenly emphasizing and taking stapes to move Indian Economy towards the cashless transactions. So, it becomes important to create awareness and ensure the financial inclusion of deprived section of society. During the year, NCT has kept keen focus on generating awareness on Financial Literacy among community groups in Chhindwara & Seoni district of Madhya-pradesh.
Like many others it is a NABARD supported initiative under which over 8000 individuals of 150 (75 each in two rounds) villagers were participated. The campaign of series of programs started just after the Prime Minister's announcement of Social Security and Pension related schemes. A decorated Vittiya Saksharta Rath was the highlight of the campaign. The government machinery (DDM, LDMs and ADEOs) also showed keen interest as they were been part of many programs. 
Collector Seoni Mr. Dhanraju S. (IAS) was present at the launch of the campaign. Media of the campaign was a street play written in local dialect "बँक बिमा हमारे द्वार गाव होगाये होशियार " and performed by a team of 5 members of Green valley sanskritik dal. Along with it Flex and Posters related to schemes were pasted. Outcome of the program emerges wealthy as almost all adult (men-women) in the villages where campaign took place, got covered under Pradhan Mantri Suraksha Beema Yojna and under Pradhan Mantri Jeevan Jyoti Beema Yojna. Many others took Pradhan Mantri Pension Yojna to secure their future.
b) Jaldoot Campaign: – In the year 2017, on the occasion of World Water Day (22nd March, 2017) NABARD launched a major Water Campaign with a theme: "Jal Jeevan Hai" to cover around 1,00,000 villages in vulnerable/water stressed areas where the ground water is over exploited. Chhindwara was one among the 200 districts that had been identified for the purpose. Nageshwara Charitable Trust covered 270 such villages in the district to address water conservation related issues. The process that we opted was Participatory Rural Appraisal(PRA) method in which firstly the villagers' mapped the village and its natural resources on a drawing sheet and then marked the water related issues and finally solutions to their problems. Outcomes of the process were water plans was prepared by the villagers and submitted to the concern Gram Panchayat. As a result villagers in 25 villages took part in "shramdan" to clean their water resources like Hand Pump, Well and Nallahs, etc.